150 companies
Losing Weight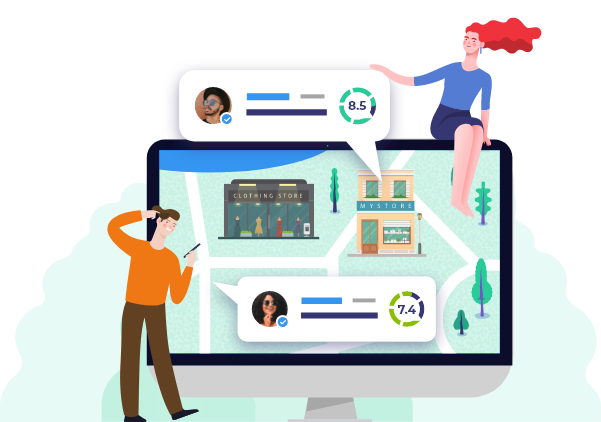 Losing Weight
---
If you want to lose weight, you'll have to make some fundamental changes in your daily life. Your feeding pattern will not only have to be changed to get rid of the extra pounds. Often you need to add some additional supplements to live more healthy and you need to exercise more at a port centre or fitness school. Are you planning on losing weight and looking for a company that can support you in this? We made an overview of companies that provide diet supplies. See which companies can not only help you lose weight, but also which companies are considered best by other customers. Read experiences by other customers to know which company you should go to and which one to avoid. The companies don't only get a grading, you also see if customers would buy there again. By reading all reviews, you know exactly which company to choose. Help others and leave your own review.








































































Losing Weight
Who wants to lose weight quickly and effectively had to pay a lot of money to win the battle against extra pounds. Form subscriptions to sport centres to costs for books about diets and going to an expert: these costs all have to be paid for a healthy way of life. Do you want to get rid of extra weight without having to pay a lot? Then there are several cheap methods you can use. Here you can see not only which companies can help you to lose weight in a cheap way, but also what customers think of these companies in independent and honest reviews. Know exactly what company you can go to for a cheap way of losing weight and help others by adding your own review.
Losing weight is not easy. If you want to start losing those extra pounds, there are many methods that you can use and many companies that can support you. By reading success stories , you get a clear view on what other people have done to lose that extra weight. Read experiences, opinions, reviews and complaints by other customers that went before you. Did they have a failure or a success story? Their experiences can help you decide which companies and methods to chose or to avoid. Help others by leaving your own review.
If you find it difficult to lose weight without any extra support for your body, you can use diet pills to make the battle against extra weight go a bit easier and faster. Diet pills are pills that are used to support the body while losing weight. Examples are pills that help your body to burn more fat, but also pills that make you feel full and so decrease your appetite. There are many companies that supply these diet pills, but not all of them are reliable. If you're planning to use pills to lose weight, you want to be sure that the pills you take are good and safe. By reading reviews, experiences and complaints, you'll find out for yourself which companies you should chose or avoid. Read reviews from other customers to decide which company you want to buy at.
Diets come in all kind of varieties. Some diets want you to lose extra weight by avoiding certain food or foodstuff, but there are also diets that burn fat by replacing certain food by supplements. A popular kind of supplement are shakes or meal replacements Shakes are healthy supplements that contain all healthy foodstuff that support your body while losing weight, without any additional sugars and fats. Are you looking for a reliable supplier of shakes that can really help you to lose weight? We made an overview of shake suppliers. We also created room for other customers to express their opinion on these companies. By reading reviews, experiences and complaints, you know exactly which company to go to for your diet or shakes. Any experience you would like to add? Please leave your own review.
There are many books that can be used to support your weight loss process. Do you want to lose weight, but have no idea where to start? Then you can buy a diet book to gain more insight in the best method to lose those extra pounds. Some books only focus on healthy food, but there are also more complete books that focus on the whole process of losing weight. Are you curious to know which book has had the best effect on other people who wanted to burn that extra fat? Read reviews , experiences, opinions and complaints written by other customers about diet books. Help others, and leave your own review.