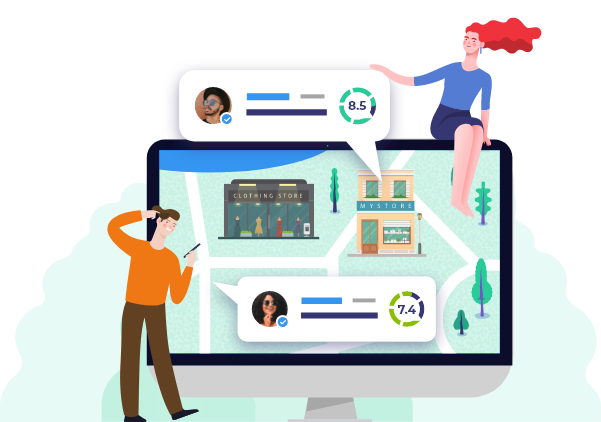 Fit(ness)
---
If you really want to lse weight, not only will you have to improve your eating habits, you also need to exercise regularly. By visiting a sport centre of fitness school, you can lose weight by living a healthier live with more exercise. Because of the popularity of sport centres and fitness schools, the amount of fitness schools and sport centres has increased. Therefore it is easier to find a fitness centre or sport school nearby. But it also makes it harder to decide which company you should or shouldn't choose. Do you also find it difficult to find a sport centre out of the large amount of schools in your neighbourhood? Then read reviews by other customers. Via experiences, opinions and complaints, you know exactly which sport centre you should or shouldn't subscribe to. That way, your choice does not only becomes easier. It also increases your chance to find a good fitness centre that is worth your money.












































































Fit(ness)
Who wants to feel good, has to work on a healthy and fit life. Eating healthy food supplies, using the right health care products and taking regular moments to exercise, they are all interesting for a healthy way of living. On this page you can see several companies that fall under the category 'healthy & fit'. This can be sport centres where you can subscribe to to get your regular exercise, but also health stores or companies that can help you to lose weight. Other customers share their stories via a review. By reading reviews, experiences, opinions and complaints, you are better prepared to make the best choice. Any experiences of your own to share? Leave a review and help others in their search for the best methods, sport schools and diets.
Some people find it very easy to eat healthy and chase a healthy lifestyle, but other people struggle to eat healthy and get enough nutrients on a daily basis. Are you part of the last group and would you like some support with eating healthy? Then you can gather advice to chance your eating pattern. Advice on food is professional advice about a healthy eating pattern that is mostly written by a specialist of healthy food and healthy living. By gathering advice on food not only can you eat more healthy, you can better your life by making healthier choices. But which professional to choose? We made an overview of all the companies that offer advice on food. Read reviews, experiences, opinions and complaints by people that went before you and leave your own.