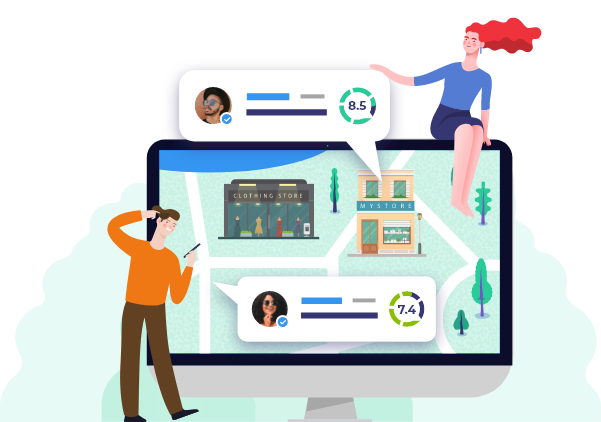 Green Energy
---
Green energy is used more and more. Energy sources like oil, natural gas and coal are rapidly depleting, so one has to look for other ways of producing energy, But why change to renewable energy already? Does the energy network even make a difference between green and grey energy? Solar panels are very expensive. Will the reduce in my monthly expenses really make up for that in the long run? Read the reviews of fellow energy users. These fellow clients have hands-on experience and tell all about their opinions and complain. Have any experience, opinion or complaint of your own, please share them by leaving a review of your own.


















Green Energy
Green energy is energy that is generated with the help of clean and inexhaustable energy sources. Inexhaustible energy sources are energy sources that can be depleted, simply because the energy source will always be present. An example of an energy source that can be depleted is natural gas. This fossil fuel is in the ground, but can be depleted if it is used too much. An example of a clean and inexhaustable energy source is the sun. The sun provides us with solar energy, a good example of green energy that is both clean and inexhaustible. Green energy is also called renewable and the energy sources that provide green energy are also called renewable energy sources.
Various forms of green energy
There are several kind of energy sources that can generate green energy. The three most important sources for green or renewable energy are the following:
1. The sun: the sun provides us with solar energy or, in other words, energy that is generated by the using the beams of the sun. Solar energy is collected by means of solar panels and can be used to generate electricity and warm your house with solar powered water boilers.
2. The wind: the wind provides us with wind energy, or, in other words, energy that is generated by the power of the wind. Wind energy is used to use electricitu, for instance for electronic devices and light sources.
3. The water: the water provides us with water power energy, or, in other words, energy that is generated by means of the power of the water By letting the water flow and use this stream to generate movement, water power energy is generated.
The most popular form of green energy is solar energy, but also other forms of green energy are taken our frequently.
The benefits of green energy
Green energy has become more and more popular among both individuals and business users and that is not without reason. Of you take out green energy in stead of the grey energy of fossil fuel sources, than you profit from several benefits. The most important nebefits of taking out green energy are the following:
Green energy is good the the environment. Of you take out green energy you eject less CO2 and protect the earth from global warming.

Green energy cannot be depleted. Fossil fuel can disappear at a certain moment, but green energy is inexhaustable and can therefore always be generated.

Green energy can be used by anybody. Because green energy sources are public, everyone can use these energy sources to generate energy. If you want to use solar energy, for instance, all you need is the right means.
If you generate green energy yourself, for instance by placing solar panels on your roof, than you can save a lot of money. In stead of taking out energy, you can generate energy yourself and cut back on your annual energy bill. Renewable energy like wind energy and water power energy are a bit harder to generate on your own, but this is only because the necessary means for these forms of green energy are a bit harder to come by.
We often get the question 'What is renewable energy?'. Actually, it is very simple: renewable energy is energy that is produced in a way that is environmentally friendly and is barely damaging. This kind of energy is also called green energy. Solar energy is being used more and therefore more and most big or mainstream energy companies offer this by means of buy, lease of solar panels. But what are the pros and cons of this renewable energy? Is it cheaper of more expensive that mainstream means of buying energy? Can you sell an excess of energy back to the energy company? Does this excess maybe even cover your monthly expenses? Or is it all not as good as it seems? Read experiences, opinions, reviews and complaints from other clients, so you won't have to base your decision solely on the pretty words of a website or a nicely made websites.
Duurzame energie betreft energie die opgewekt is op een milieuvriendelijke manier. Tot enkele jaren geleden was duurzame energie nog niet zo populair in ons land, maar tegenwoordig is dat wel anders. Omdat de zogeheten fossiele brandstoffen steeds verder op raken en het dus steeds lastiger wordt om deze brandstoffen te gebruiken om energie op te wekken, speelt duurzame energie een steeds grotere rol in ons dagelijks leven. Daar komt nog bij dat de temperatuur op aarde steeds meer aan het stijgen is door de overmatige uitstoot van CO2 en dat het gebruik van duurzame energie deze ontwikkeling kan remmen.
Volgens expert lopen er in 2030 meer dan 8,3 miljard mensen rond op aarde. Omdat het bevolkingsaantal steeds verder stijgt en de ontwikkelingen op het gebied van energie niet goed zijn voor de volgende generaties, is het gebruik van duurzame energie steeds belangrijker geworden. Door duurzame energie te gebruiken, kunnen we er namelijk voor zorgen dat de volgende generaties op een leefbare aarde kunnen wonen.
Verschillende soorten duurzame energie
Er zijn verschillende soorten duurzame energie. Wat deze vormen van duurzame energie van elkaar onderscheidt, is de manier waarop de energie wordt opgewekt. Zo wordt zonne-energie opgewekt door de zon, terwijl windenergie opgewekt wordt door de wind die altijd over de aarde heen waait.
De verschillende vormen van duurzame energie, zijn de volgende:
Zonne-energie: energie die opgewekt wordt met de stralen van de zon.
Windenergie: energie die wordt opgewekt door gebruik te maken van de kracht van de wind.
Waterkrachtenergie: energie die wordt opgewekt door de kracht van water te gebruiken.
Voornamelijk zonne-energie en windenergie zijn erg populair, simpelweg omdat deze vormen van energie gemakkelijk op te wekken zijn door particulieren en veel geld kunnen besparen op de energierekening.
De voordelen van duurzame energie
Bij het afsluiten van een energiecontract voor uw woning, kunt u zelf kiezen of u energie van fossiele brandstoffen of energie van duurzame energiebronnen af wil nemen. Kiest u voor het afnemen van duurzame energie, dan profiteert u van de volgende voordelen:
Duurzame energie is beter voor het milieu. De energie wordt opgewekt uit onuitputtelijke bronnen, waardoor een vervuilende uitstoot van het stofje CO2 wordt verminderd.

Door duurzame energie te gebruiken, hoeven we minder fossiele brandstoffen te gebruiken. Hierdoor raken deze brandstoffen minder snel op.

Duurzame energie kan zelf opgewekt worden, simpelweg omdat duurzame bronnen voor iedereen toegankelijk zijn.

Duurzame energie kan niet alleen opgewekt, maar ook teruggeleverd worden. Levert u duurzame energie terug, dan kunt u hier een aantrekkelijk zakcentje mee verdienen.
Er zijn diverse bedrijven actief in de markt van duurzame energie. Bent u benieuwd welke bedrijven er actief zijn op de markt van duurzame energie en wilt u bovendien weten hoe deze bedrijven beoordeeld worden door andere consumenten? Lees dan de duurzame energie reviews op deze pagina en u komt er niet alleen achter welke bedrijven u kunnen voorzien van duurzame energie, maar ook hoe deze bedrijven door andere consumenten beoordeeld worden.
The sun shines more often than you might think. We can all benefit by producing energy via solar panels. We made an overview of all the energy suppliers that offer solar energy. Fellow clients with hands-on experience elaborate on the reasons (not) to change to solar energy, what the pros and cons are and if you can really cut back on your monthly expenses by transferring energy back to the energy company. So, read opinions, reviews and complaints so you can be prepared when finding the best energy supplier!
Zonne-energie betreft een vorm van duurzame energie die wordt opgewekt door gebruik te maken van de zonnestralen die de zon uitgeeft. Zonne-energie valt onder de noemer 'duurzame energie' omdat de energiebron van deze vorm van energie onuitputtelijk is. In tegenstelling tot fossiele energiebronnen als aardgas, kunnen de stralen van de zon niet 'op raken' en kan zonne-energie dus altijd gebruikt worden om bepaalde apparaten te gebruiken, de lichten aan te zetten en op een andere manier elektriciteit te gebruiken.
Zonne-energie opwekken: zo werkt het
Zonne-energie wordt opgewekt aan de hand van zonnepanelen. Zonnepanelen betreffen donkerblauwe of zwarte panelen die op het dak van een woning worden geplaatst en hier zonnestralen op moeten vangen. De zonnestralen die door de zonnepanelen opgevangen worden, worden direct omgezet in bruikbare energie. Hierna wordt de energie die de panelen opwekken, doorgestuurd naar een centraal punt in het huis. Door dit centrale punt wordt de energie over de gehele woning verdeeld, waardoor apparaten in zowel de keuken als in de slaapkamer of badkamer gebruik kunnen maken van de duurzame energie.
Overigens kunt u niet alleen zonne-energie gebruiken om apparaten in te schakelen en licht te laten branden, maar kunt u de energie ook voor u laten werken om uw woning te verwarmen. Naast zonnepanelen, kunt u namelijk ook een zonneboiler aanschaffen. Een zonneboiler lijkt op een standaard boiler, maar deze boiler werkt op de kracht van de zon. In plaats van gas te gebruiken om de boiler te verwarmen, wordt er gebruik gemaakt van de stralen van de zon om duurzaam warm water te creëren.
Zelf zonne-energie opwekken
Omdat duurzame energiebronnen voor iedereen toegankelijk zijn (de zon straalt immers voor iedereen!) kan iedereen duurzame zonne-energie opwekken. Het enige wat u hoeft te doen om duurzame energie op te wekken, is het aanschaffen van zonnepanelen. Plaatst u deze zonnepanelen op uw dak, dan gaat u direct energie opwekken en kunt u de door de panelen opgewekte energie in uw woning gebruiken.
Een groot voordeel van het gebruiken van zonne-energie in uw woning, is het feit dat u veel geld bespaart als u deze vorm van duurzame energie gebruikt. Door zonne-energie te gebruiken, hoeft u namelijk minder of helemaal geen grijze energie meer af te nemen. Dit betekent dat u uw eigen energie opwekt en geen energie meer hoeft te betalen bij de energieleverancier, waardoor u maandelijks tientallen euro's bespaart en jaarlijks zelfs honderden tot duizenden euro's over houdt.
Geld verdienen door energie terug te leveren
Heeft u te veel energie opgewekt, dan kunt u energie terugleveren aan het net. Levert u energie terug, dan wordt de hoeveelheid energie die u aan het net geeft in mindering gebracht op de eindafrekening van uw energieverbruik. Gebruikt u helemaal geen grijze energie meer en ontvangt u dus geen eindafrekening meer, dan krijgt u een bepaalde vergoeding voor de energie die u heeft teruggeleverd. U bespaart dus niet alleen geld met zonne-energie, maar u kunt er ook geld mee verdienen.
Wind energy is beautiful! Maybe the view is not as nice as it used to be but it sure is clean and good for the environment. Wind is always readily available, so why not use it? Are you willing to think of the environment by paying a little more? Or could wind energy be even be cheaper? Is it important for you that the energy you use is produced in your own country, or is it enough for you to look at the cheapest supplier with the best customer service? Read the reviews from fellow energy users that already have hands-on experience with suppliers of wind energy and are willing to tell you all about their opinions, experiences and complaints. Are they satisfied? How is their customer service really? They can help you to determine the pros and cons of each provider. This overview in pros and cons will assist you in your decision to change or stay at your current supplier. Any experience of your own you'd like to add? Please leave a review.
Windenergie is een vorm van duurzame energie die opgewekt wordt door gebruik te maken van de kracht van de wind. Omdat de kracht van de wind niet op kan geraken (het blijft immers altijd waaien in ons land), wordt windenergie als een duurzame vorm van energie gezien. Energie is duurzaam als er sprake is van een vorm van energie die niet op kan geraken, zoals bij fossiele brandstoffen als aardgas wel het geval is.
Windenergie: goed voor het milieu en goed voor de portemonnee
Het opwekken van windenergie is de afgelopen jaren steeds belangrijker geworden in ons land en dit is niet voor niets. Windenergie is namelijk niet alleen goed voor het milieu, maar ook voor de portemonnee. Door windenergie te gebruiken, kunnen de fossiele brandstoffen meer achterwege gelaten worden. Hierdoor is de CO2-uitstoot lager, waardoor de aarde en de mensen op de aarde beschermd kunnen worden tegen de gevaarlijke gevolgen van een te hoge uitstoot van CO2. En omdat het zelf opwekken van duurzame energie goedkoper is dan het afnemen van grijze energie van fossiele brandstoffen, is het opwekken van windenergie ook interessant voor de portemonnee. U bent niet alleen bewust bezig met de bescherming van het milieu, maar bespaart ook geld door minder of helemaal geen energie van fossiele brandstoffen meer af te nemen.
Het opwekken van windenergie
Zoals de naam het al verklapt, betreft windenergie een vorm van energie die opgewekt wordt door gebruik te maken van de kracht van de wind. De meest voorkomende manier om windenergie op te wekken, is door windmolens te gebruiken. De wieken van de windmolens draaien door de kracht van de wind, waardoor er direct windenergie wordt opgewekt. Deze energie wordt verzameld op een centraal punt, waarna de energie naar diverse huishoudens in het land wordt getransporteerd. Neemt u windenergie af, dan krijgt u direct energie in uw woning die door een windmolen elders in het land is opgewekt.
U kunt zelf ook windenergie opwekken, maar dit wordt over het algemeen niet vaak gedaan. De reden dat windenergie vaak door commerciële partijen opgewekt wordt en niet door consumenten wordt gedaan, heeft te maken met het feit dat het opwekken van windenergie lastiger is dan het opwekken van bijvoorbeeld zonne-energie. Voor het opwekken van zonne-energie heeft u enkel zonnepanelen nodig, maar voor het opwekken van windenergie heeft u een windmolen nodig.
Het afnemen van windenergie voor uw huishouden
Bij het afsluiten van een energiecontract, kunt u zelf kiezen wat voor soort energie u in uw woning kunt gebruiken. Zo kunt u kiezen voor grijze energie (energie van fossiele brandstoffen), duurzame energie (windenergie, zonne-energie of een andere duurzame vorm van energie) of energie van zowel fossiele als duurzame energiebronnen. De beste optie met oog op de bescherming van het milieu, is het afnemen van volledig duurzame energie. Heeft u niet voldoende budget om gebruik te maken van volledig groene energie, dan kunt u ook een combinatie van groene en grijze energie afnemen. In dit geval gebruikt u energie van duurzame bronnen, maar neemt u ook nog energie van fossiele energiebronnen af.