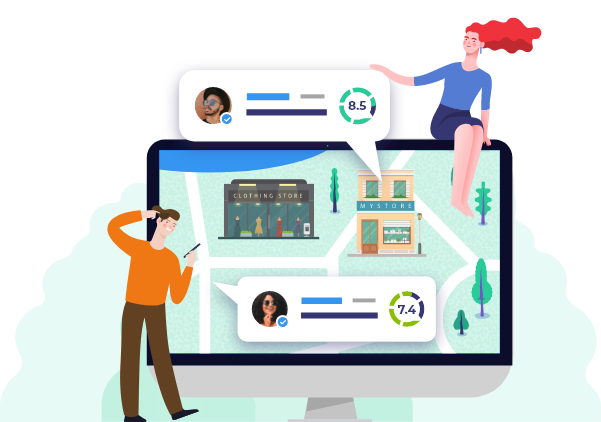 TV & Movies
"What's on tv tonight?" That's a question you don' hear as often as you used to. It's simply no longer needed to worry about that nowadays, when lots of people use the internet to watch 'on demand'. But no matter how you choose to watch television, it's important to know what is included in your subscription (do they offer HBO, Netflix, etc?) and what subscription will cost. Do you choose a package deal of television, internet and cell phone? What are the pros and cons of such a package? Are you better off with separate subscriptions? What is the interface like and how do you scroll and search? Do you get an itch while thinking of your provider or are you content? You tell us. We made an overview of all television providers. It's up to you and your fellow customers to share your experiences, opinions, reviews and complaints.
---





















































TV & Movies
Netflix, HBO or another streaming service? Streaming and watching films online is a trend. The need to illegal downloading is no more now more and more providers who offer a variety of the newest films and series for a small price a month or even for free. You can even go online to watch a program that you missed. But what do other people think of this development? And which films and series do providers offer? Do you already want Netflix only for House of Cards, or are you not satisfied until you have access to the most recent films in HD quality? We made an overview of most of the online film and tv providers, so you can read what other people think of these providers. Read their experiences, reviews, opinions and complains so you know what to expect before you make your choice.
Here you can read experiences with interactive television. But what is interactive television? Simply put: you decide when and where you want to watch. Before, everyone gathered in front of the television with a dinner plate on their lap at 7 o'clock sharp. Now you can decide for yourself when you want to eat, if you pause the news or your favourite sports program to cook dinner. Late for a show that already started 20 minutes ago? No problem, you can always watch from the beginning. That way, decide when and where you want to watch! But which companies and providers offer these options? We made an overview of all companies that offer interactive television. Who offers the most or best series and at what price? Do you have to pay extra for certain programs and how user friendly is the interface that is used to search and scroll with your remote control? The answers aren't very clear before you order something. You only find it out when you have already started. That's why we Collected.Reviews of fellow customers who tell all about their experiences, opinions and complaints, so you know how things really are and make the best choice.