232 companies
Internet & Hosting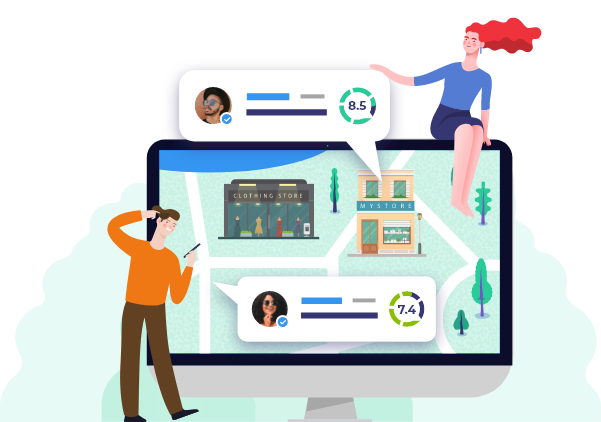 Internet & Hosting
Internet is an integrated part of modern society. It's part of our daily lives and we cannot go without it. But which internet provider is the best? There are slogans like 'really cheap internet" or "high-speed internet connection". But what is "high-speed internet" and do you really need it if all you do is browse on the internet and aren't what they call a 'heavy user' who does nothing but playing games and watching films? In that case, Is a cheaper subscription not more attractive? You can always try to compare different providers, but often a price is all you have to go on. But quality, speed a service are also important. That's why we have made an overview of all the different internet providers. You can read reviews, experiences and opinions to find out what customers really think of a certain internet provider and its services. They can help you to make the best choice when you choose an internet subscription. Any experiences, opinions or complaints you want to share? Please leave a review of your own.
---













































































Internet & Hosting
Who wants to use internet in his or her home to open and answer email, search for information on the internet, stream films and wants to send pictures to family, friends and co-workers, has to subscribe to the internet. An internet subscription is a subscription that you pay for on a monthly basis in order to use a steady internet connection in your home. This internet connection in turn can be used on your computer or laptop, but also on tablets and smartphones in your house.
Because internet is playing a larger part in our society, many people cannot imagine a life without internet. This especially goes for the generation that grew up with internet. A few decades ago only a few thousand people were connected to the internet from their home. Nowadays almost every household has a connection to the internet via an internet subscription.
Taking out a subscription to the internet.
You take out an internet subscription at an internet provider, or rather, a commercial provider of internet subscriptions for individual and business customers. The price you pay for taking out an internet subscription is depended on the subscription that you take out and the prices that the internet provider charges. The costs of the internet subscription is always paid per month.
By taking out a subscription for the use of internet, you can choose for yourself the speed of your internet connection. The speed that suits you is, among other things, dependent on the way that you use your internet. If you only use your internet to email and surf, than a low speed is enough. If you also use the internet to stream films and music, than you will need a faster internet connection. The same goes for wanting to play online games.
Find the best subscription: Compare providers.
Because of the growing popularity of fixed internet subscriptions for home usage, the number of providers that offer internet subscriptions is increasing. Because of the increasing amount of internet providers it is easier to take out an internet subscription to use at home. You will always find a provider that wants to be of service, but it can also be harder to use the best provider. Are you looking for a provider with the best subscriptions and lowest prices? Than you should compare the different subscriptions and prices with each other. By comparing different subscriptions and prices with each other you can easily find the provider with the best subscriptions and the lowest prices. If you take out a subscription with this provider, you will get the best subscription for the lowest price.

Do you want to be sure that you take out an internet subscription at a reliable, customer friendly, and honest company? Than don't forget to read experiences, opinions and complaints from other customers before taking out a subscription. By reading experiences, reviews and complaints, you will get a clearer view of the provider and you can easily decide of you want to deal with this provider. Especially because you take out a subscription for at least one or two years, it is important to know who you will be dealing with.

Of course that is not about the review of one customer. Even though each review is very important, good customer service has its influence on the price of a product. While comparing different internet providers, the price of your internet subscription is also a criteria. There are different sites to compare price and speed. But we also advise you to take the reviews on US-Reviews into consideration.
Have you ever thought about having your own domain name? For instance, to receive your email via your own name or to make a website for your family. Or, of course, to promote your company online. A domain name always comes with the hosting, so you rent a part of a server where you can place your website and share it with the world. But what hosting provider should you choose? Of course it's an option to compare prices, but hosting providers too have big differences in quality and service. How often is your site online? If you have a question, do they offer good customer service? How user friendly is your e-mail? Is the hosing manager accessible? Those are all important matters to take into account before you subscribe for a year or more. This is why we have made an overview of all hosting providers. Thas way, you can read the experiences, opinions and complaints of fellow customers who already have hands-on experience with a company or provider, Any experience you want to share? Please leave a review of your own.