151 companies
Cheap Vacations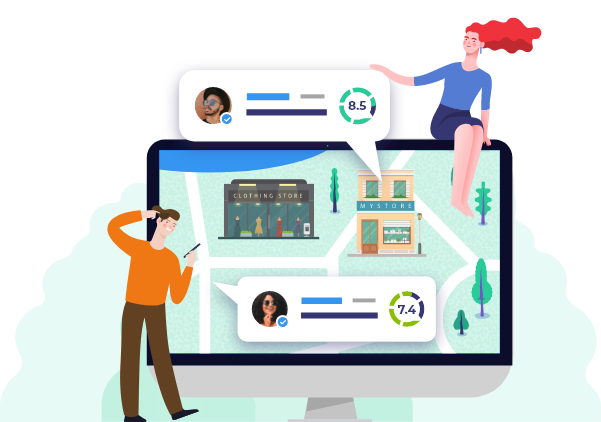 Cheap Vacations
Who doesn't like a small getaway? And, ofcourse, as cheap as possible! Especially in case of a weekend or short holiday the costs are often more than you think. But what is the best choice? Is a cheap holiday also a nice holiday or does it mean having to deal with a dirty hotel room and bad food. How do tour operators and travel agencies handle complaints? Do they listen to what you have to say? Did they leave you hanging or was the holiday everything you wanted and expected? We made an overview of all the travel agencies that offer cheap holidays or special offers. Read reviews, experiences and opinions of people who went before you and leave your own.
---










































































Cheap Vacations
Getting a spur-of-the-moment idea to go on a holiday? In that case, last-minutes might be a good idea! Cheap and most of them are pretty good offers. For practically every trip, you can find a last-minute; for the hotel, plain ticket or even a complete vacation. But, before you book on a whim (because it might be snatched away by someone else!), first read the reviews about the travel agency you want to book at. Maybe cheap isn't all that good after all because of hidden costs. And that is not what a last minute is supposed to be. What was the hotel room like? Hoe was the customer service when something went wrong? What is the quality of the hotel and its service? Or the quality of the travel company. You can read all that here. We made an overview of all travel agencies that offer a last minute holiday. Read reviews, experiences and opinions from holiday makers that went before you, or leave your own.
Who doesn't like a special offer? Especially when that offer contains a holiday you already wanted to go on. Lots of travel agencies jump on that. They overwhelm you with offers of cheap tickets, discounts, low prices and travel benefits. But should you agree to it? Are these holidays really as cheap as they led on? And are they reliable? Or are there hidden costs they don't tell you about upfront? Of course, a cheap holiday is a perk, but make sure that you are well informed. You can do this by reading reviews, opinions, experiences and ratings of holiday makers who travelled before you. If a travel agency who claims to be cheap is universally praised, than you know for sure that your cheap holiday is also the best, so you can lay back and (can't) wait for your holiday to start.
Want to go on a nice, cheap vacation? Than a bus tour might be the thing for you. Spain, Italy, Londen, Berlin or Paris, you name it! But do you choose a cheap bus tour with a company that shoves you into a bus like sardines, of do you want luxury and extra space for your legs? And is that realy a pro, or isn't it all that important? Is your holiday ruined because you had to sit in a bus for 36 hours straight, or was the organisation to your satisfaction? (Did the bus even show up?! We've been there!) The thing you don't read is how closely the company handles safety measures. It won't be the first time something goes wrong. Was your bus driver nice and helpful? After all, it is the start and finish of your holiday. Al are questions that a travel agency won't answer. But you can get these answers from people who made the same bus tour before you. They can tell how nice or terrible a tour operator really was, so you will know what to expect. Read reviews, experiences, opinions and complaints, and please feel free to add your own.