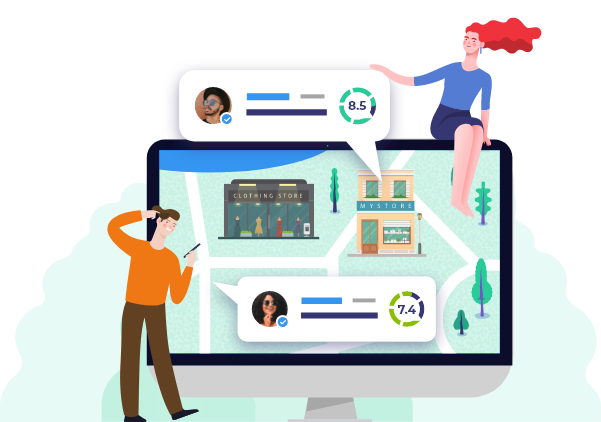 General
---
Of course, we want to keep you updated on all companies and the services, quality and prices they offer. To make what you are looking for easily accessible, we have divided them into categories. Some companies, though, are so unique that they cannot simply be put in one category. For these companies serves this general category. Here, in this category, we display these businesses and experiences with these businesses. We display, for instance, companies that give away free stuff, or companies that provide bargains, discounts, special offers and/or sale items. Should you really want to buy there? For the answer to that question we like to refer to the opinions and experiences that are posted by you and your fellow customers. This category is also the place where you find charity organisations, for they too deserve to be reviewed and rated. Do they make good use of your money? Are the causes that are supposed to benefit actually helped? Read all opinions here, at US-Reviews!










































































General
If you visit a company's website, you always read texts about the outstanding quality of the product that the company provides, the good customer service of a company and the costumer friendly workers that work at a company. It is very easy to put these kind of texts on a website, but how do you know if these claims can indeed be justified? Of course, you can test this by taking the chance to buy a product or service at a certain company. But you can also be smart and make use of the customers that went before you. By reading their experiences, reviews, opinions and complaints, you'll get a clear and realistic view of the company that goes beyond the marketing claims that a company puts on its website.

The category general a versatile categorie
On this website, a lot of companies are reviewed by customers. To make the large amount of reviews on the website accessible and make fining the right review as easy as possible, the companies have been divided into several categories. In the category wealth, for instance, you find companies that offer savings and help you invest, while the category 'online shops' contains companies that busy themselves with online sales of variant products.
Sometimes, though, companies are so unique that they cannot be divided into a set category. In order to have a place to put these companies, we made the category "general". In this category you find companies that offer free stuff, but you can also find reviews of good causes that you can support. If you're looking for a company that you could not find in one of the other categories, than chances are that you can find that company in this category.

From coupons to gifst: You find it all here.
In the category general you find different subcategories in which these companies are devided. The subcategories that you can find are:
Discounts and special offers: in this subcategory you find lots of websites for discounts and special offers. This can be websites that offer products for a reduced price, but also websites that collect coupons.

Free Stuff: in this category you find websites that offer free items like samples or temporary subscriptions that you can get for a limited period.

Good Causes: in this category you can find some of the good causes in our country

Lotteries: in this caterory you can find providers of lotteries in the UK, rated by customers

Games and Winning: in this category you can find providers of games and prices

Gifts: in this category you can find providers of original gifts that you can purchase for yourself or someone else.

E-smoking: in this category you can find providers of so called e-cigarettes: a cigarette for electronic smoking.

Florists: in this category you can find companies where you can order flowers for yourself or someone else.

Canvas: in this category you find companies that make it possible to print your picture on a canvas
Click on the category that you are looking for, look for the company that you want to know more about and rwead experiences, reviews and complaints by other customers to get a clear and realistic view of the company.