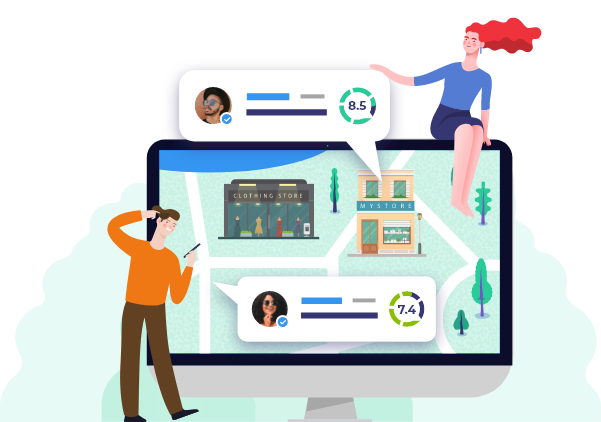 Fashion
---
Online fashion shopping is a great choice for fashion lovers. You can easily explore the latest trends and accessories by size, color, or material with just a few clicks, allowing you to stay ahead of the curve

However, not all fashion stores are the same. What exactly are online fashion stores? Well, they are websites where you can buy all sorts of fashion items, such as:
- Clothing
- Jewelry
- Watches
- Handbags
- Footwear
- Eyewear
- Belts
- Tech accessories and more!

The cool thing about online shopping is that you can find products from big city stores or even unique, niche categories that you might not find in local shops.
Online stores offer a wide range of prices, so whether you're looking for budget-friendly options or designer pieces, you'll likely find something that suits your budget. But here's the thing: when you shop online, you can't touch or try on the clothes. You only really know what you've got after it's delivered to your doorstep. This is where reviews and experiences from others come in handy.
Customer reviews are super important for online fashion shopping. They give you insights into things like how the product feels, whether it fits well, and if it's good quality. They're like advice from fellow shoppers, helping you make smart choices.














































































Fashion
Are you a fan of accessories? Are you convinced that your outfit is not complete until you compliment is with a matching pair of earrings, a necklace and, of course, a bag? Or maybe you're one of those people that uses her bag like a portable storage for every item that she might need. You wouldn't be the first one to stuff your bag full of make-up, a hairbrush, deodorant, wallet, mobile phone, or even an extra pair of shoes in case your high heels begin to hurt. In all these cases, chances are that you are a frequent visitor of jewellery shops, shops that tell bags, and/or shops that sell other fashion accessories.
But where is the best place to find these items? Nowadays, you can find many of these items online. Web shops also often offer a larger variety, especially since you can visit different web shops in a short time. But which web shop is the best? And is the shop that is the best when it comes to bags also the once you should go to for other fashion accessories? To help you figure that out, we made an overview of all the webshops that sell jewellery, bags and/or other fashion accessories. Read customer reviews, experiences and opinions to decide for yourself what the best web shop is.

Coats, dresses, sweaters, jeans, shoes, glasses, underwear, slippers.. and so the list goes on. You can find an online shop for all kinds of clothing for men and women. Often, a special brand or category had its own online shop. So where should you go to? Who has an easy search engine to find what you are looking for. And once you find your desired item, how do you know if it will be the right size? How can you order, pay, and, even more important, return if it doesn't fit. How easy is it to get your money back? These are all questions that customers, who have ordered at the website before you, can answer. Read experiences, reviews, opinions and reviews so you know where (not) to buy.